Dr. Alicia Brandt
Dr. Brandt grew up in Kitchener, Ontario. She went to the University of Waterloo for a degree in Health Sciences with a specialization in Gerontology. Afterwards, she researched improvements to public health and health systems for older adults for two years before attending Western University for Dentistry.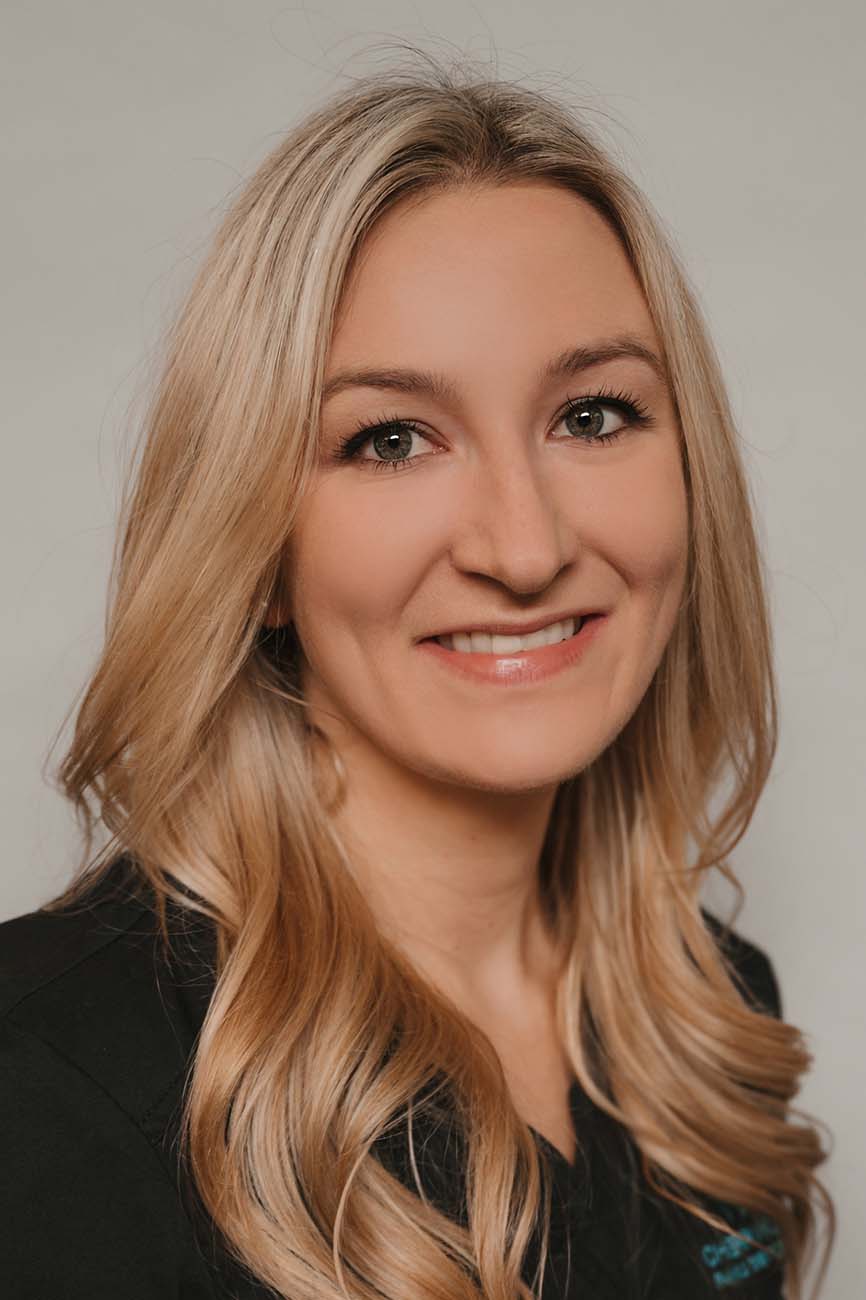 While at Western, she continued to do research, focusing on implementing training programs on geriatric dentistry in dental school. She has several peer reviewed publications, and has been granted the Ontario Dental Association Proficiency Award, the Dr. Paul S. Sills Award in Prosthodontics, and an Ontario Dental Association Research Studentship. Dr. Gordon is now actively involved at Western University as an Adjunct Clinical Faculty member, and is a member of the Ontario Dental Association, the British Society of Prosthodontics, and the Ontario Academy of General Dentistry.
Dr. Brandt has learned from experience the importance of building trusting relationships with her patients, which starts with listening to patient concerns, asking the right questions, and making a treatment plan together with the same goals in mind. It is her ultimate goal for patients to have a positive, comfortable experience when visiting the dentist! Let her know how she can make this happen for you.
In her spare time, she loves to go on hikes with family and her rescue dog, Ted. She also enjoys reading and cooking.