Welcome to Cherryhill Family Dentistry!
You'll feel right at home in our bright and cheerful office. We're conveniently located in Cherryhill Village Mall. There's plenty of parking in the mall parking lot.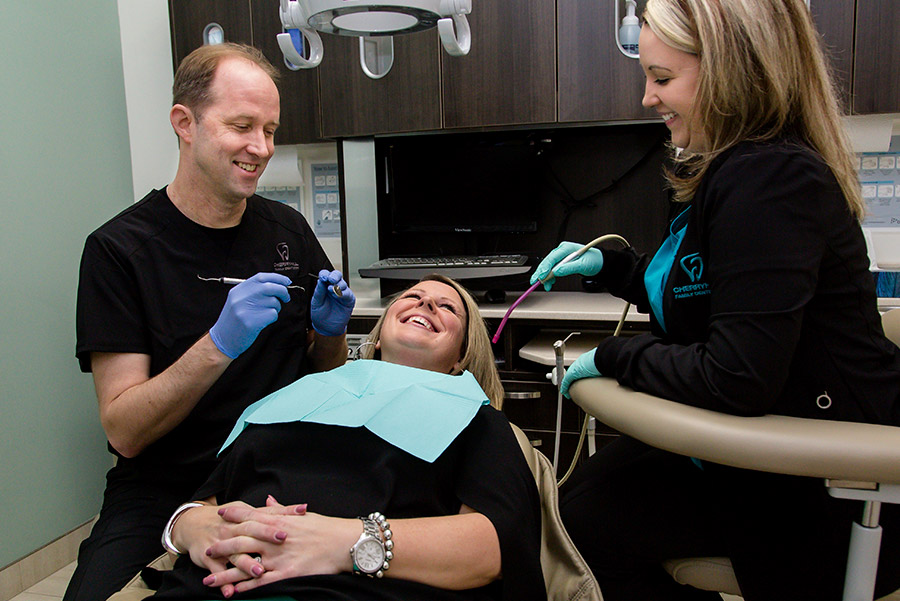 We hope to keep your wait time as short as possible, and we have TV and a fun play area in our waiting area to keep your children busy. We also have TVs in our examining rooms for your entertainment.
To match your schedule we provide optional evening and weekend hours - call our office for more information. We also operate a second practice in Chelsey Park Nursing Home that is dedicated to providing dental care for seniors.
We use many advanced technologies in our office to assist us in diagnosis and treatment. Here are just a few of the systems you might see when you visit: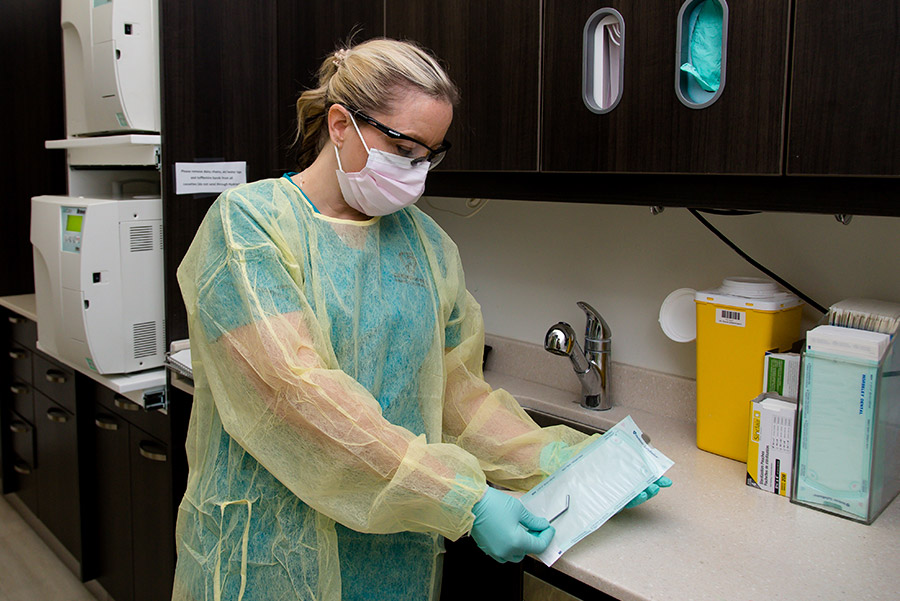 Digital X-rays
Digital X-rays are low-radiation X-ray systems that take digital images. They use less radiation than film-based systems, and they produce very high-quality imagery that we use in diagnosis.
Panoramic X-rays
Panoramic digital X-rays are used to take images of your entire mouth. We use this system for diagnosis, in orthodontics, and to assist with dental implant placement.
Wand STA freezing
Our Wand STA system is an alternative to a syringe for delivering local anesthetic. The Wand STA uses a specially-designed needle and it is computer controlled to administer anesthetic slowly, to minimize your discomfort.
To make an appointment, contact us today!
Office Hours
Wednesday
8:00 AM - 5:00 PM
Thursday
9:00 AM - 5:00 PM